What is a Catch & Cook?
Catch & Cook is a program in which Charter Boat Captains partner with local area restaurants to bring you the experience of a lifetime! Growing up by beautiful Lake Huron & The Saginaw Bay, we have learned that there is no better way to eat fish then fried up right after they are caught. Catch & Cook makes this experience possible for everyone!
Simple steps to the Catch & Cook Experience
Contact a Charter Captain below (click on their name for the link to their website).
Book your fishing charter.
Go out on a big boat with all your friends and spend the day catching fish.
When you return to shore, visit the beautiful Village Inn and allow us to prepare your fresh caught fish. $11.99 - comes with a choice of two sides, garlic bread, non-alcoholic beverage, and cinnamon bites for dessert!.
Enjoy your dinner and have a great time!
Why would I want to go on a Catch & Cook charter?
Charters are great for a gathering with friends, bachelorette & bachelor parties, birthdays, vacations, or just a fun get away.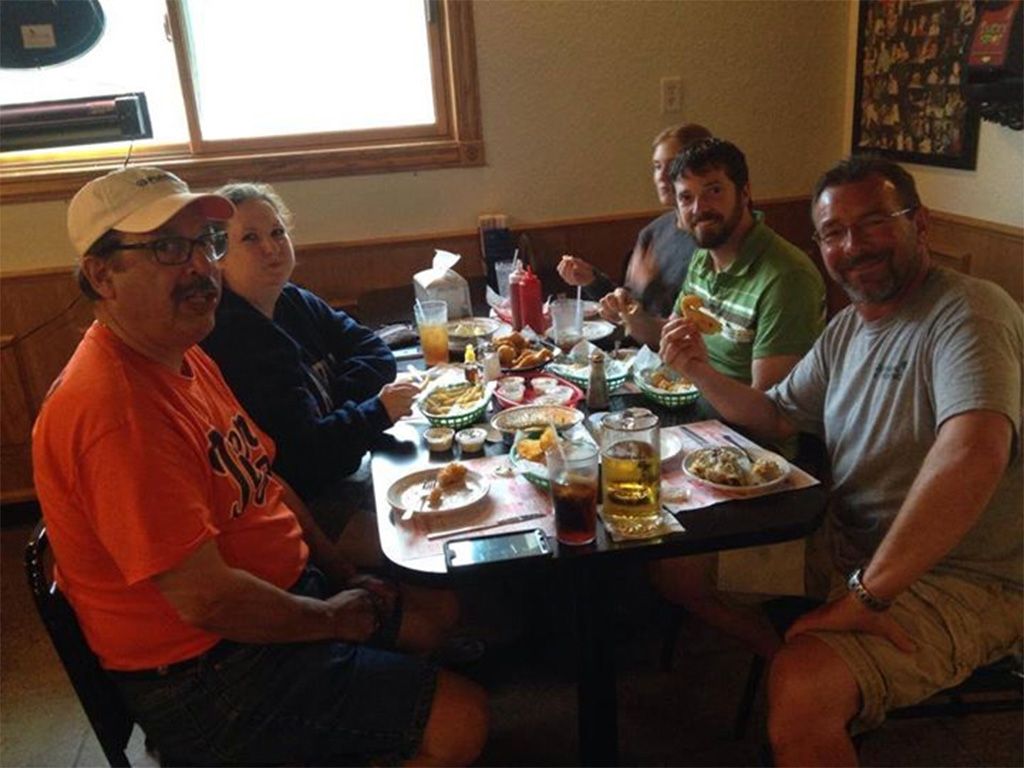 Captain Jeff Godi with fellow fishermen eating their spoils after a great charter trip on the Saginaw Bay with Michigan Experience Charters.
Another captain and his fellow fishermen enjoying their catches, cooked by us, after their fishing charter.